About Us
50+ YEARS, A BRIEF HISTORY.

1960's
Charles Clulow along with Partners took over a green field with a wooden toilet hut, a leaking cess pit, and 12 pre-war wooden chalets, that's what was purchase in December 1962.
In January 1963 Seacliff Holiday Estate, Minster on sea, Sheerness, was registered as a Limited Company. Within two years a shop, clubhouse, roads, water standpipes, waste water drains, two toilet blocks and three new cess pits were in place. Within seven years Charles and Hannah (Ann) Clulow had bought out their partners, (friends and family), and became the sole Directors of Seacliff.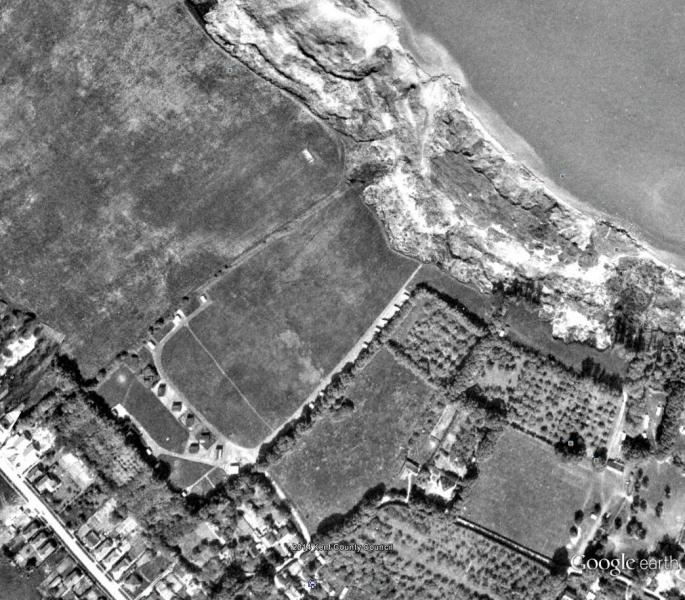 1970's
By 1969 the chalets had been demolished and the clubhouse extended, with a flat built above. In 1970 there were 250 caravans, with an average size of 18ft x 7ft 6ins, now on site. By 1972 the caravans average size was 25ft x 10ft, so every caravan (by now 200) had had to be moved to keep the 20ft fire gap. The on site shop closed due to a shop being built at the top of Oak Lane.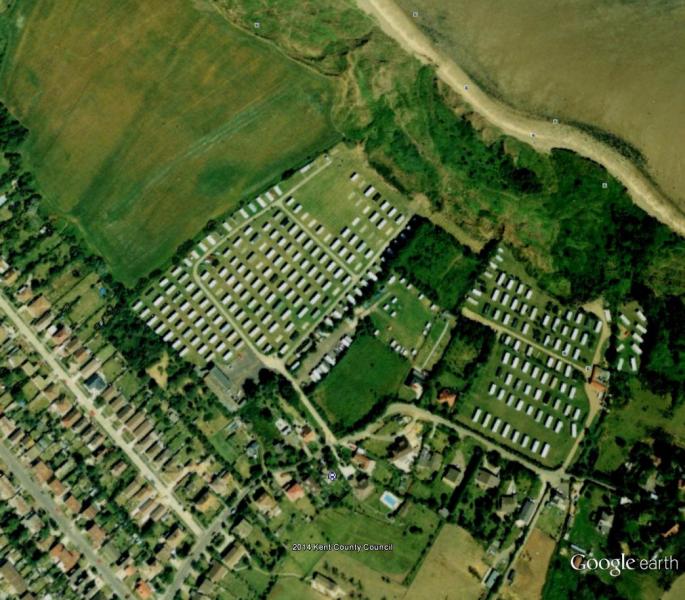 1980's
In 1980 the first of the concrete bases and services were laid, so once again every caravan was moved. Average size now 30ft x 10ft. A laundry and mains sewer pump were installed to cater for the upgrade.
In October 1987 the hurricane hit and 10 caravans were totally destroyed. By 1988 there were 150 caravans on site, some now 38ft long. Then the second severe storm hit in February 1990, and another 11 caravans were lost. The club was extended again in 1980. Fully gutted modernised and a full working kitchen 10ft x 6ft built.
1990's
Then the recession hit and by 1996, there were just over 100 caravans on site. The shop in Oak Lane closed, the recession, Tesco's flexible opening hours and fridge/freezers being blamed. Brian & Martin took over as Directors of the Company in 1995 and started to develop the site to cater for the larger more power demanding Caravans. This continues to this day, as an ongoing program of improvements.
2000's
For the start of the 1996 season the Seacliff clubhouse was completely gutted and refurbished and the bar was moved to where it is at present . Unfortunately Charles Clulow did not see the club finished, as he passed away in the January.
To cater for the 12ft wide caravans, the start of 2000 season saw new roads and parking areas being built. Oak Lane Shop open again 2001. During 2001 season, plans were drawn up for the Gardens development. After much discussions and three council officers later we obtained planning permission, and work started in earnest in 2003. By 2006 all bases and roads etc were completed, and the grass seeding and planting began. The first customer on the Gardens started their first season in 2007.
2010's
2011 and the Club was transformed into what you see today. Unfortunately Ann did not get to see it, passing away in March.

2016. Seacliff got a 10 month site licence for both our sites.

In 2018 Brian, Martin and Tricia had to take back over the running of the club after a short try at leaseing it out.
The club today has a varied program of entertainment and activities for the benefit of our customers and with the help of our staff all runs smoothly and kept as we would like it, as were constantly told by customers that their glad were back and that our Sunday Carvary is the best on the Island. Well were take their word for it, your welcome to come and see what you think!
2020 Seacliff is Now hoping to get an 11 month Holiday site licence. Just waiting for the paper work
Share this page