TINGDEEN Roofdeck Special 2011
Price:
£75,000
£65,000
Sales Office:
01795 872 262
Send Enquiry
Finance Available
We are pleased to offer finance options on all purchases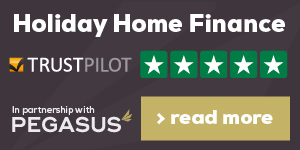 Find Out More
Details
---
Length: 40 Ft
Width: 12 Ft

Bedrooms: 2
Sleeps: 4 (MAX)


Features
---
Balcony
Bath
Central Heating
Dining Area
Double Glazing
En-Suite
Freezer
Fridge
Sea View
Washing Machine

All Inclusive Caravan Sales
All our prices include:
Current Year Site Fees
Siting and Connection
Safety Tests
TV Arial
2 Gas Bottles
TINGDEEN Roofdeck Special (2011)
Description
The price for this caravan includes 2020's site fees. The caravan is truly exceptional and is uniquely situated in a secluded position on Seacliff and has stunning views overlooking country side and the Thames estuary. It's got patio doors to the front leading out onto an exceptionally large wrap around veranda large enough to accommodate a hot tub, patio seating and a storage unit, and still have room for a dance floor thats just how big this veranda is, but the prize awaiting you is its magnificent 360 degree views. This is a must see caravan. It also has a dedicated parking spot, under van storage an outside tap.
---
Social Shares
Share this page